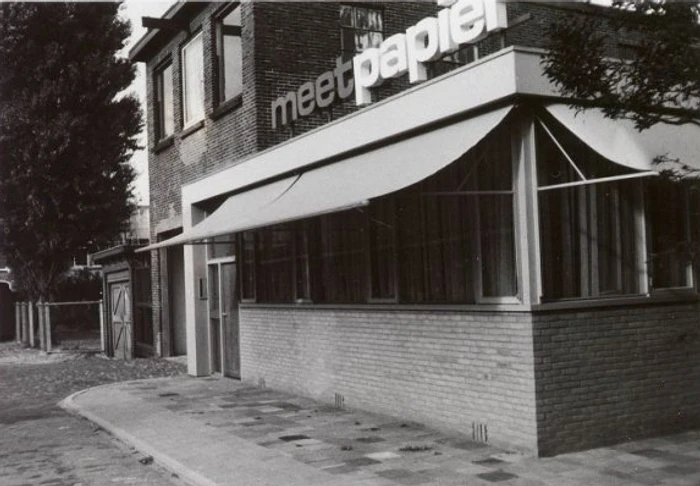 Development over the past half century
The history of Halbach Medical starts in 1972 as a part of an art print company named Mercurius in Wormerveer (The Netherlands). Meetpapier BV was formed to provide chart paper and supplies to the diagnostic equipment market for industrial and medical applications in the Netherlands and abroad.
This includes, for example, the well-known Mercury millimeter paper, logarithmic paper and isometric paper. But also recording papers, such as chart paper rolls, circular charts and strip charts for self-registering devices. These products were used, for example, by energy companies, scientific institutions, laboratories, hospitals, etc.
Meetpapier started in the building of parent company Mercurius at Het Zuideinde 10 in Wormerveer and developed over the years into a recognized supplier of medical products and partner of hospitals, medical wholesalers, practices and healthcare institutions.
1980: Relocation to Bruynvisweg
In 1980, Meetpapier moves together with fellow Mercurius subsidiaries Immerc and Mercurius Kolff to new premises at Bruynvisweg 5 in Wormer. The 2300m2 building and the close collaboration with the other companies provides new development opportunities. In particular, the trade in paper, pens and ink for self-registering equipment increased enormously.


1988: Acquisition of Graphic Controls
Meetpapier focuses more and more on the medical sector. Medical paper for imaging (ultrasound) and registration (ECG, EEG) became an important product group. A major step in this regard was the acquisition of Graphic Controls from Veenendaal in 1988. At the time, Graphic Controls was an important supplier of registration paper for hospitals.


1992: Takeover by Diagramm Halbach
Our knowledge and development opportunities in the medical sector were further enhanced by the acquisition of Meetpapier by the German family business Diagramm Halbach. Diagramm Halbach is founded in 1832 and has developed from a leading manufacturer of medical registration papers into an internationally recognized supplier of medical consumables.


Internationally operating company with customers in 70 countries;
Strong name in medical consumables;
Our development capabilities were greatly expanded through the acquisition;
We are joining forces to be able to provide even better service to healthcare and our customers.



1998: Building of a new company building
In 1998 we built a new company building at Veerdijk 31 in Wormer. We were able to move into this building in 1999. Next to the office we have a state of the art warehouse with a storage capacity of 650 pallet places. This is the place where we are still located nowadays.


2022: Meetpapier become Halbach Medical
As a supplier of print media for imaging diagnostics, it has always been clear what the name Meetpapier (Measuring paper) stood for. However, partly due to the takeover by Diagramm Halbach and the digitization, our product range has changed significantly over the years. That is why we have decided to change our company name after 50 years to a name that, in our view, indicates exactly who we are and what we stand for: Halbach Medical.
Read more about our name change here

Take a look at the short video about the change of our wall signs.