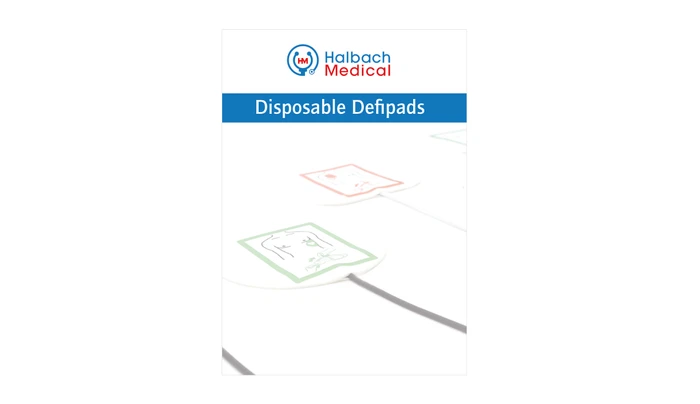 View our latest brochure: Disposable Defipads
May 1, 2023
High quality materials, reliable, easy to use, compliant with international standards and budget friendly.
Halbach Medical supplies a complete line of disposable AED electrodes for the major defibrillators available on the market.
New Brochure "Disposable Defipads"
Download our new brochure "Disposable Defipads" and view our range consisting of:
Defipads for adults
Defipads for kids
X-ray transparent Defipads
Defipads with the cable and device connector outside the pouch, specially developed for emergency situations.
Information and advice
Do you have questions, do you want advice or are you looking for a specific electrode that is not in this brochure?
Please do not hesitate to contact us.

Note: All our Defipads comply with European Directives and International Standards IEC/EN 60601-1, IEC/EN 60601-2-4, ANSI/AAMI DF-80 and ISO 10993-1.